Network Automation
Mass configuration push / pull makes network automation painless.
Network Automation

Deploy configuration network-wide with just a few clicks with the Mass Config Push / Pull features available in Unimus.
Disaster Recovery
Configuration backup and network disaster recovery.
Disaster Recovery

Automatic, continuous configuration backup with notifications on failure. Your network will be prepared for any unforeseen circumstances.
Change Management
Configuration change detection, notifications and change review / auditing.
Change Management

Easy change management with graphical diffs in only a few clicks. Unimus makes change-tracking and change-auditing an easy task.
Configuration Auditing
Network-wide configuration search for easy compliance validation.
Configuration Auditing

Gain visibility into your network. Search your entire networks configuration in seconds to know what is configured how and where.
Distributed & Multi-Tenant
Support for remote networks, distributed polling, and full multi-tenancy.
Distributed & Multi-Tenant

Unimus supports multi-tenancy, remote networks and distributed polling.

You can have a central Unimus server to manage many remote networks, or you can split devices in your network across Zones, with each Zone using a separate Core to spread load from your server across multiple poller Cores.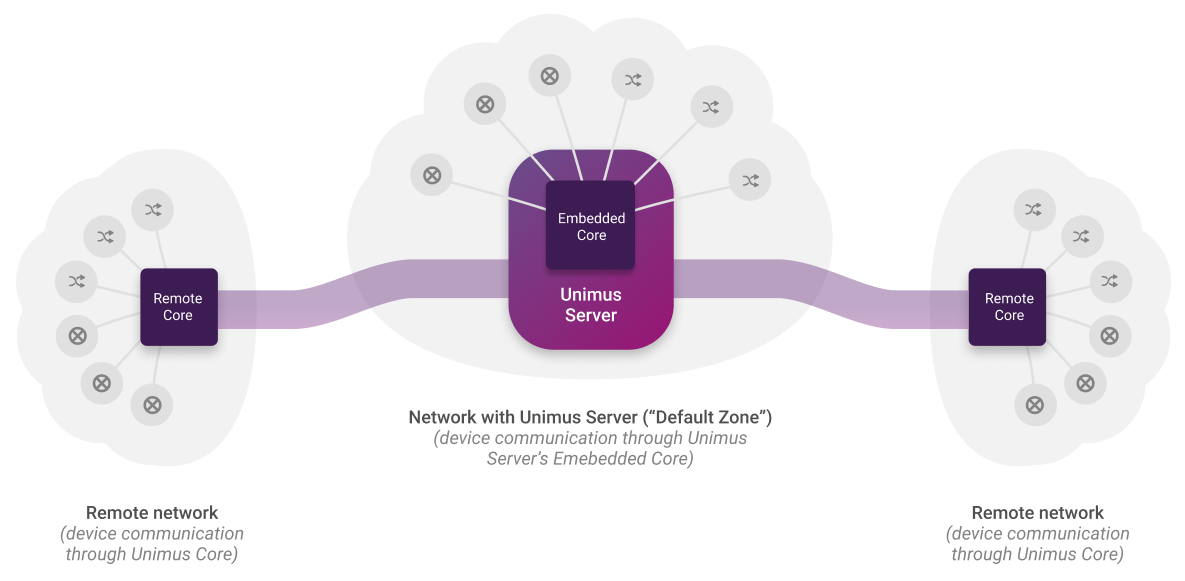 ---
Rapid deployment without any headaches. You can go from nothing to backing-up a network of 1000 devices in 20 minutes.
Unimus is deployed in your infrastructure, on your hardware. You stay in control of your configuration data, and they never leave your network.
Unimus uses application-layer encryption of sensitive data, helping with compliance without the need for database-level encryption.
Bulk-import devices, and speed up the deployment of Unimus. Synchronize Unimus to your NMS, and automate the device addition process.
Setup notifications to know exactly what jobs failed, and which devices were affected. We support Email, Pushover, and Slack.
We support standards-based AAA, so you can easily integrate Unimus into your existing SSO system for easy access management.